Canada sports bettors nationwide could soon have access to legal single-game sports betting.
The Senate of Canada passed a bill that permits each province to approve single-game wagering. Before Tuesday's 57-20 vote (with five abstentions), Canadians could only legally bet on sports through multi-leg parlays.
Following Royal Assent, a perfunctory final approval, third-party sportsbook operators will now be allowed to work with provincial partners, the Canadian Gaming Association (CGA) said in a statement. Each Canadian jurisdiction will have to regulate, approve and license each individual sportsbook, but officials are targeting a 2021 launch for single-game wagers.
"This is a major milestone and achievement for the Canadian gaming industry," said Paul Burns, President and CEO of the CGA, in a statement. "The CGA has been working to legalize single-event sports betting for more than 10 years and Bill C-218 benefited from a groundswell of broad stakeholder support from across Canada.
"The need for regulation, oversight, player protection, and the creation of economic benefits for Canada was understood by everyone involved in the legislative process, which is why the Bill was successfully passed."
Canada Sports Betting Details
It's too early to tell which operators will come to Canada and in which provinces, but U.S. sportsbook leaders such as DraftKings and FanDuel have already expressed interest in the market of nearly 38 million people.
Additionally, PointsBet recently hired former Monkey Knife Fight President Nic Sulsky to lead Canadian expansion, and Caesars also operates Caesars Windsor in Ontario, just across the border from Michigan. Toronto-based theScore has championed the single-game sports wagering legislation and expects to launch its sportsbook in its home country as early as this year.
"Canadians will now be able to reap the numerous benefits resulting from a comprehensive, regulated sports betting framework that protects customers, creates jobs and generates critical tax revenues," theScore CEO John Levy posted in a statement. "The passing of this legislation is momentous, and we are confident that Canada will embrace legal sports betting and become a leader in the rapidly developing and cutting-edge industry."
More than two dozen organizations formally supported Bill C-218, including the NHL, NBA, MLB, Canadian Football League and the Canadian Premier League. Leaders on behalf of Ontario, Alberta, as well as the Canadian Olympic Committee also backed the measure.
Sponsor Kevin Waugh, who introduced the bill in the House of Commons, along with other supporters, noted during debate that sports betting is a $14.5 billion industry in Canada that is almost entirely conducted through offshore sites and unregulated bookmakers. The CGA projects only $500 million is wagered through legal sports lottery products.
"There are no consumer protections in place," Waugh said while addressing his bill in Parliament earlier this year. "There are no problem-gambling programs offered and no guidelines that bookmakers are required to follow. This also means that the economic benefits are not being felt by Canadians."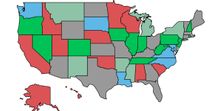 Sports Betting Legalization Tracker: New York Signs BillRead now
Stakeholders Excited for Future
Though it cleared the Senate by a more than two-to-one margin and the House of Commons by an even more lopsided majority, stakeholders worried the legislation might not pass before Parliament was set to be dissolved later this week.
After years of previous efforts, Waugh introduced the latest version of the bill in September 2020, and it went through months of negotiations before it was passed by the House of Commons in April. Though it simply amends one line of the federal criminal code, the legislative back-and-forth meant the bill was still in jeopardy heading into Tuesday's vote.
Regardless, Canadian bettors have cleared the last major hurdle before they will have access to legal, regulated single-game sports wagering.
"The serious and thoughtful consideration of Bill C-218 by Senators and Members of Parliament will dramatically improve the ability to offer sports betting in Canada and provide an important competitive tool for an industry that has been severely impacted by COVID-19 shutdowns," said Carrie Kormos, Chair of the CGA, in a statement.
Source: https://www.actionnetwork.com/legal-online-sports-betting/canada-single-game-sports-betting-bill-passes-parliament